SFA Webinar – Blockchain: Shaping the Future of Securitization 
SFA Webinar
Blockchain: Shaping the Future of Securitization 
Tuesday, September 13 | 4:00 PM EDT
Virtual
Potential for Blockchain to revolutionize Structured Finance
Web 3.0 and potential impact on Structured Finance
Current Regulatory/Legal Hurdles
Current Use Cases in Structured Finance
PANELISTS

---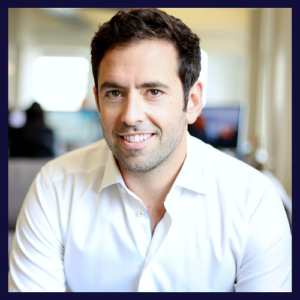 Yuval Rooz
Co-Founder & CEO
Digital Asset
Yuval is a visionary leader at the intersection of finance and technology.
Yuval co-founded Digital Asset in 2014 to fill a gap in the blockchain space, ultimately taking the technology beyond cryptocurrencies and using it to bring greater efficiency to financial services.
Under his leadership, Digital Asset has grown from a fledgling start up to a leading enterprise blockchain company whose technology is used by top institutions and market infrastructures around the globe. With a vision for a world where businesses seamlessly connect regardless of the underlying technology, he is taking Digital Asset to the next level by creating a Global Economic Network that will fundamentally change the future of business and how companies interact.  Read more.
---
Lewis Cohen
Co-Founder
DLx Law
Co-founder of DLx Law, a law firm created to serve the needs of a new, technology-driven economy.  Lewis works together with co-founder Angela Angelovska-Wilson and the rest of the DLx Law team to provide in-depth legal counsel to startups, growth companies, major enterprises, and governmental entities on a broad range of matters involving the use of blockchain, cryptocurrencies and other disruptive technologies.  Passionate about the ability of innovative technologies to change the way businesses and individuals work together, Lewis has become a major advocate for potential of emerging technologies to benefit and transform industries around the globe.
Lewis brings more than 20 years of experience as a traditional capital markets and finance partner at two Global Top 50 law firms.  Lewis is a frequent public speaker on the topic of blockchain and distributed ledger technology.  Lewis served on the Board and Executive Committee of the Structured Finance Industry Group (SFIG).  Lewis is also recognized by Chambers Global as one of only three lawyers in "Band 1" for Legal: Blockchain & Cryptocurrencies – USA.
---
Greg Lee
Managing Director, Securities Business Development
Paxos
Greg is the Managing Director, Securities Business Development for Paxos. Throughout his career Greg has led innovation in change in the financial industry. Starting at Tibco in the 1990's bringing electronic trading innovation to the FX, Bond, and Equities world, before moving into the investment bank trading world to transform and grow electronic trading businesses.
---
Cara Newman
Managing Director, Head of Structured Finance
Redwood Trust
Cara Newman is Managing Director at Redwood Trust, Inc., where she acts in a dual role as Head of Structured Finance and Deputy General Counsel for the Residential business.  Cara's responsibilities are primarily focused on acquisition and disposition of residential mortgage loans and issuance of residential mortgage backed securities, as well as certain other strategic initiatives relating to residential mortgage credit.  Prior to joining Redwood, Cara was counsel to HSBC Securities (USA) Inc.'s global asset-backed finance businesses, where she gained extensive experience with domestic and cross-border asset-backed securities, covered bonds, ABCP conduit facilities and capital call structures; in this role Cara also spent significant time counseling senior management on issues relating to the bank's legacy residential mortgage-backed securities platform, as well as post-crisis regulatory reform.  Cara began her career in Mayer Brown LLP's structured finance practice, where she worked extensively with issuers and investment banks underwriting a wide variety of asset-backed securities, commercial paper conduit facilities, covered bonds and other highly bespoke structures.
---
MODERATOR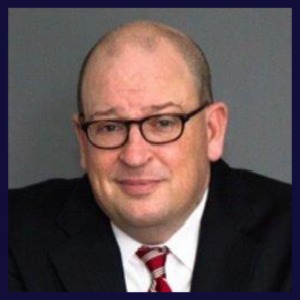 Chris Haas
Associate General Counsel, Managing Director-Fixed Income Sales and Trading Legal
Bank of America
Christopher J. Haas is a Managing Director and Associate General Counsel at Bank of America . He is currently head of the Securitization and Structured Products Legal Group at Bank of America responsible for all securitization activities of Bank of America.
Mr. Haas has over 20 year experience in the securitization and structured finance market both as in house counsel and in private practice and across a wide spectrum of products, including CLOs. ABS, RMBS, CMBS , derivatives and structured products, He is also a former Chair and board member of the Structured Finance Association, the leading securitization trade industry advocacy group focused on improving and strengthening the broader structured finance and securitization market.
Mr. Haas received his J.D from the University of Virginia in 1991 and his B.A from the University of Pennsylvania in 1988.